Unlock the design and management skills you need to transform creative industries
About the school
Arden's School of Design and Creativity equips you with contemporary skills in diverse areas of graphic and visual design and design management, preparing you to meet the future needs of the creative sectors.
Gaining a degree in visual design is the perfect choice for anyone looking to explore the power of visual messaging and how it can be applied in practice. Studying with us, you'll learn the multimedia skills and the design methods, thinking, and strategies needed to excel in the creative sector of your choice.
Creativity, transformation, and employability are our principal tenets at the School of Design and Creativity. We offer an industry-led, practice-based learning environment to help our students bring their creative visions to life and get the best possible foundation for their future careers.
Graphic and visual design have experienced immense growth in today's digital era, touching on almost every aspect of modern life and with opportunities in nearly every global sector. Using our close industry links, The School of Design and Creativity keeps up with developments in the field, providing you with a well-rounded education based on the most up-to-date creative, technical, and management skills. With courses accredited by the Chartered Management Institute (CMI), we ensure all our students graduate with a robust portfolio of work-ready skills, including a Level 7 Strategic Management and Leadership diploma for master's graduates.
Read more
School in numbers
*This data is based on a Student Satisfaction Survey, undertaken in July 2020.
95% of our graduates said they were satisfied with the Arden University learning experience.
*This data is based on a Student Satisfaction Survey, undertaken in July 2020.
90%
of careers transformed
90% of Arden graduates say their career possibilities have been enhanced by studying with us.*
Study from anywhere online, on campus in Berlin, or at one of our five UK study centres, including three locations in London.
9/10
Alumni are proud to be Arden graduates
In recognition of our continued commitment to our students, we were named number one education business in the 2020 Education Investor Awards.
Faculty staff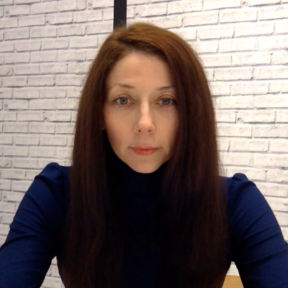 Design thinking has proven itself as a route to solving difficult problems, because no matter how large the challenge, it keeps people and their needs at its core. When you study with us here at Arden University, you'll learn that when designing for large systems, whether they are commercial organisations, healthcare providers, or private or educational institutions, the desires and needs of the individuals within these systems are what determines the outcome of the solutions you'll create.
Cavell Ord-Shrimpton
Graphic Design Programme Team Leader 
Devon McFarlane
Associate Lecturer
Becky Ford
Associate Lecturer
Accrediting bodies and industry partners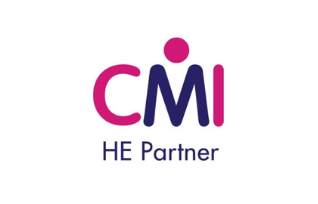 Chartered Management Institute (CMI)
The Chartered Management Institute (CMI) promotes excellence in UK management and leadership. The institute aims to boost career development in the management sector and connect you with likeminded professionals.